[vc_row][vc_column][vc_custom_heading text="Cheap Vehicle History Reports" google_fonts="font_family:Open%20Sans%3A300%2C300italic%2Cregular%2Citalic%2C600%2C600italic%2C700%2C700italic%2C800%2C800italic|font_style:300%20light%20regular%3A300%3Anormal"][vc_separator][/vc_column][/vc_row][vc_row][vc_column][vc_single_image image="4912″ img_size="full" alignment="center" onclick="custom_link" img_link_target="_blank" link="http://315699v2hgdxen2gsjoir3uq7y.hop.clickbank.net/"][vc_column_text]
VIN Audit is an alternative to Carfax And Autocheck Car History Reports. Click on the view sample below if you would like to see what a VIN history report looks like. 
| | | |
| --- | --- | --- |
| VIN Audit | CarFax | AutoCheck |
| Lowest Price | $39.99 | $24.99 |
Enter your VIN number to check the history report.[/vc_column_text][vc_column_text]
Enter VIN:
View Sample Report
[/vc_column_text][/vc_column][/vc_row][vc_row][vc_column][vc_column_text]
Where can I find my VIN?
Your vehicle's unique Vehicle Identification Number (VIN) is a 17-digit number that can be found on the title document, the vehicle registration, and on the insurance policy. The VIN can also be located at the following locations on the car itself:
On the driver's side dashboard
(viewable through the windshield)
On the driver's side door
(on a sticker in the door jamb)
Why should I run a VIN check?
Outside of our homes, a car is often one of the most expensive assets we purchase. As a vehicle buyer, you can reduce your risk of hidden problems and intentional fraud. As a vehicle seller, you can help increase confidence for potential buyers by proving that your car has a clean history — and being upfront about defects if any are found. Most people run a VIN check to: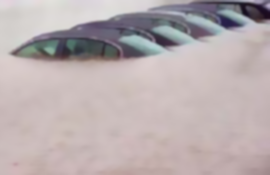 Understand a vehicle's past ownership history
Check for hidden issues or prior damage
(including title brands, total-loss records, and open liens)
Avoid getting intentionally scammed or defrauded
(such as from buying a stolen or unsafe vehicle)
Make an informed assessment of a vehicle's value
[/vc_column_text][/vc_column][/vc_row][vc_row][vc_column][/vc_column][/vc_row]